Verti-Block Retaining Wall Systems are Lighter Weight and Easy to Install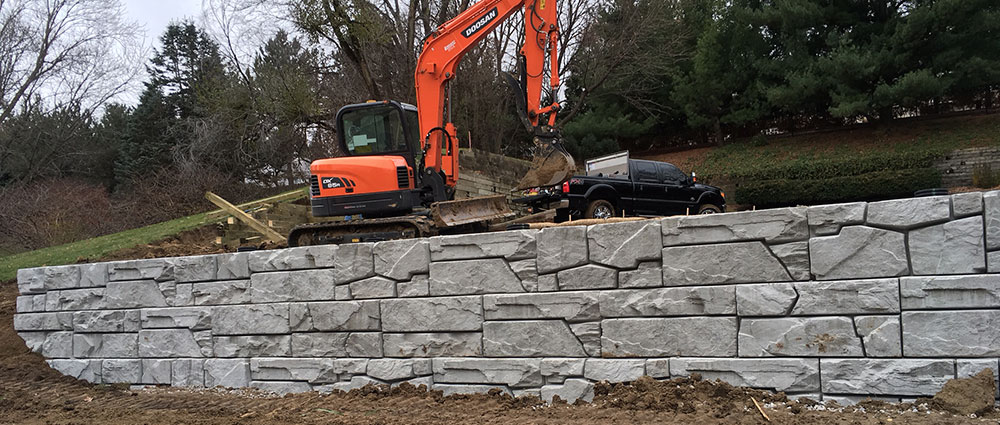 Whether you're building for residential communities, commercial campuses, schools, parks or anywhere a retaining wall is needed, Verti-Block from American Concrete Products makes getting your job done a piece of cake.
Verti-Block is perfectly sized for almost any type of project. Measuring in at 2' × 4' × 3', it's able to create gravity walls up to 14' high — even higher when reinforced. And its unique hollow design makes it lighter, more affordable and easier to handle than solid blocks. Our forms and liners create unique blocks that include stunning patterns and textures that perfectly complement your view.
Contact an American Concrete Products – Utility Division representative for more information about the benefits of Verti-Block.